This week a distraught mother used her smartphone to film a clip from acclaimed children's show Maya The Bee. The video went viral, as it appeared to show a hidden penis in an episode titled "King Willi". Check it out:
UPDATE: Many of you say you can't see the #sneakypenis – and I agree, the video clip is pretty grainy. So here you go people!
Now, sneaky dongs and subliminal messages in animated movies and shows are way more common than you think. Imagine how many 90's parents were shocked and confused when they thought they saw the word 'SEX' written in the stars during a scene from The Lion King.
But let's get back to talking about knobs. Seeing the news of the 'King Willi' in this 2017 kids show brought me back to 2006. I was in school – probably Grade 10 – and the class clown was making some ruckus and talking about the newest IKEA catalogue. He claimed a disgruntled employee hid a human John Thomas on a dog in one of the furniture shots. Not exactly something you believe – until you see it.
I knew we had that new IKEA catalogue – in fact I often used their 'literature' as perfect bathroom reading material. But there was no way this guy was telling the truth. There was NO CHANCE I was going to rush home, burst into the bathroom – grab that IKEA magazine out of the book basket and see a – OH GOD THAT IS 100%, WITHOUT-A-DOUBT A PENIS!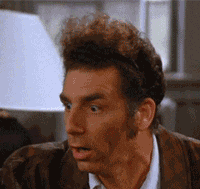 IKEA never confirmed that it was what it was, instead saying it was actually the dog's leg. WHATEVER. I know what I, and countless other Canadian's saw in that magazine. IKEA will never take that away from me.
As for Maya The Bee – Netflix has pulled the episode from it's streaming service. And the animator who thought it was so hilarious to hide the unit in a CHILDREN'S SHOW, well that mystery person is facing some serious legal consequences. What a d**k.