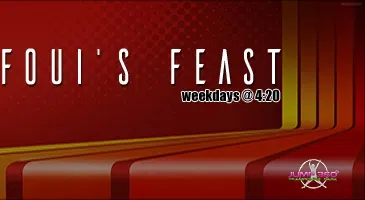 FOUI'S FEAST
Listen to win great prizes each weekday at 4:20. Play one of Foui's challenging contests like Relationship Trivia, Monday Music Trivia, Name That Sound, & more! Presented by JUMP 360!
Weekdays at 4:20. Call 34-DRIVE to play!
THE TEST DRIVE
Each weekday around 9:40, 11:40, 1:40, & 3:40, we'll play a fresh new tune. You give us your thoughts on the song, we give you a chance to win a $20 Gift Card to Leah's Bar & Grill! Help us figure out which new songs stick in your earholes!
Text "YAY" or "NAY" to 34-DRIVE!