MATT from DRIVE MORNINGS!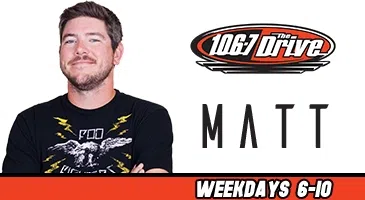 Hey I'm Matt!
Living in Central Alberta is great. I've been here for 10 years, met my wife, got a dog and a cat, and now I'm working for the best radio station in the city! I love golf, hockey, knitting, lying, and oxford commas. Tune in to the show with Ryan and I, every weekday from 6 to 10, because if you won't…who will?
And if you see me out and about, please come and say hi!
(and bring snacks)
RYAN from DRIVE MORNINGS!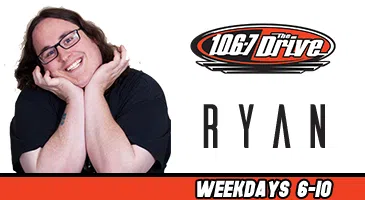 Ryan Simmons came to The Drive one dark, foggy night. From where? No one can say. But he was rambling about space and listening to Pearl Jam, so we decided to keep him.
Since then we've taught Ryan a few tricks, like posting on Facebook and pushing buttons, which apparently makes him perfectly qualified to help wake you up in the morning.
His hair is currently valued at $13,000 on the Black Market.